August 27, 2014 10:21 am - No Comments
The kids have been in school for a week now. Landun started the fourth grade and Mikayla started the 7th. This puts them both on totally different schedules. I am slowly getting into a routine.
In the morning I get up at 5:30 in order to get Landun on the bus at 5:50, which is the same as last year. Only last year they both got on the bus at the same time. Mikayla's bus comes at 7:15. I am not a morning person so having to stay up almost two hours is torture to me, especially since I don't make it to bed til 1am or 2am at the latest. I am a night owl. After both kids are off to school I head back to bed and sleep til 11am – 12pm.
Landun comes home from school at 2:45pm. Which gives him an hour and a half home without his sister. He is able to do his homework peacefully. If his sister were here they'd be fighting as soon as they stepped off the bus together. Landun is coming home in a good mood and happily doing his homework. Looks like this year is off to a good start.
So far both of them seem to be doing good. Mikayla started at a new school this year. This new school was where I attended high school. They converted it into a middle school since we got a new high school (that looks like a college campus) a few years ago. It is a very difficult school to navigate, so you get lost very easily. Don't know who thought building a school in pods was a good idea back in the 70′s.
Here are some photos that I took of the kids a few days ago:
Posted in: Life
August 25, 2014 10:05 am - No Comments
Each year we have at least one Yard sale. This year we have had two. The first one was in March and the other was this past Saturday. We did really well this past yard sale than ever before. We made twice the money that we usually do. We did have the yard fuller than we ever had.
We started at 7 and it took until around 8 til people started to show up. We sold household items, dvds, books, and musical instruments. One guy thought that a broken electric guitar would be really useful to his son, so we didn't think twice about giving him a good deal. We gave lots of good deals. We had some people who said that they had been to our yard sales before and always got a good deal. They love coming to our sales.
August 19, 2014 3:26 pm - No Comments
This past weekend the kids and I took a trip with my parents, brother, sister, brother in law, nieces and nephews to Myrtle Beach, SC. We had lots of fun and took lots of photos. The not so fun part of the trip was having a hotel room on the 8th floor. I am really afraid of heights, so stepping out onto the balcony was a big challenge for me.
I spent most of my time there on the beach. Usually when I visit Myrtle Beach I spend 20 min on the beach and the rest of the time swimming at the hotel pool, shopping and walking around downtown. I didn't even see downtown this time. I only shopped at two stores. Well the flea market and an Eagles.
One of the main reasons for going to the beach other than to have a good time is to have a photoshoot with the six kids. That was very hard to accomplish since only half of them wanted to cooperate. Here is the best photos from that:
And we had to get one with the kids holding hands and jumping in the air.
This post brought to you by Provost Academy. The content and opinions expressed below are that of Tonaka.net.
Have you ever wanted to attend school online? Think that going to school online will cause you to have a lack of social interaction and relationships? At Provost Academy they believe that relationships are just as important as academics.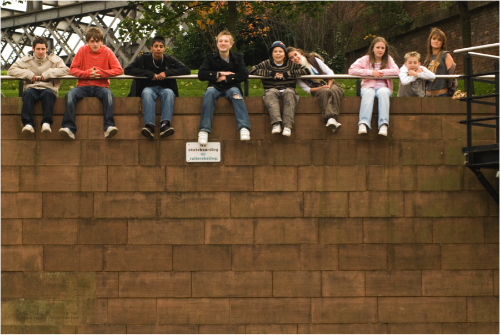 Provost Academy connects students with other students who have the same aspirations, goals, dreams and similar plans for the future. This helps each student to support and be an inspiration to one another. Teachers, advisors, and administrators work hard to have one on one relationships with each student. All work hard to provide an inspired learning experience for each individual student. Teachers challenge each student to go beyond what is possible. Not only do they care about the outcome, they care about the entire learning process as well. Students are encouraged to seek out professionals in their career field. They can engage and learn from those professionals in order to help them succeed. 
Provost Academy is an accredited school. Their diplomas are real and recognized by colleges and the military. There is no cost to attend the school since they are a public school. Provost Academy serves Colorado, Ohio, Georgia and South Carolina. In South Carolina Provost Academy serves grades 9-12. 
Provost Academy is The UnVirtual Online School. They put the social into the virtual learning experience. They do so by providing many ways to socialize. They provide an online community where each student interacts in a live class on a regular basis. In these classes they can work on group projects, post on blogs and interact on a forum. 
Students can join clubs and organizations. Provost provides clubs such as History, Fashion, Books, The National Honor Society, and Fitness to name a few. Each club will plan activities, field trips, events, and projects. They even organize events and field trips, which is a great way to socialize face to face within the community. They plan dances, trips to libraries and museums. Plans are made based on the support of parents and students. 
Going to school online doesn't have to keep you from being social and building relationships. There are many ways to get social with your classmates, online and off. In an online atmosphere there are many ways to keep in touch. Social networking is a very popular option. When you become friends on Facebook or follow each other on Twitter you are able to stay connected, learn about each other and communicate often. Facebook communities and groups can be created and moderated by the school. In an offline atmosphere students could meet a few times a year doing random things such going to a park for a cookout or bowling. In the state of South Carolina they could have meetups at the beach or travel to North Carolina to the mountains. #MyUnVirtualSchool
How do you think an online school can become more social? I'd love to hear your ideas! Leave a comment and you will be entered into a contest to win an $100 Gift Card to Barnes and Noble. 
June 19, 2014 6:29 am - No Comments
As a photographer, I love looking a other photographers work for inspiration. I could spend hours sitting here browsing the internet looking though photos of various photographers. Here is a list of a few photographers that I really think you should check out.
What photographers inspire you?